It's All Happening: A Newsletter
I would like some readers! That's y'all, folks!
Editing, Vancouver, women in tech, plants, music, dogs, art, South Africa, the word '"y'all," feminism, productivity, meditation, writing, ending sentences with commas,

These are some of the things you can probably* expect to read about in this newsletter.



* I reserve the right to also talk about my feelings. It's 2019 and I've been to therapy. I am full of opinions and feelings and also opinions about feelings and opinions.

Welcome to It's All Happening (sign up below!), a brand-new newsletter by me, Angela Hamilton.
Owing to a general distrust of social media, I've decided I want a better, i.e., not controlled by Mark Zuckerberg, way of communicating all of my thoughts and my Ron Swanson GIFs to the world.

And as a special thanks for clicking through, here's a picture of my dog hanging out in our shower looking forlorn. This is the kind of quality content you can definitely expect whenever I publish, which will probably be monthly-ish.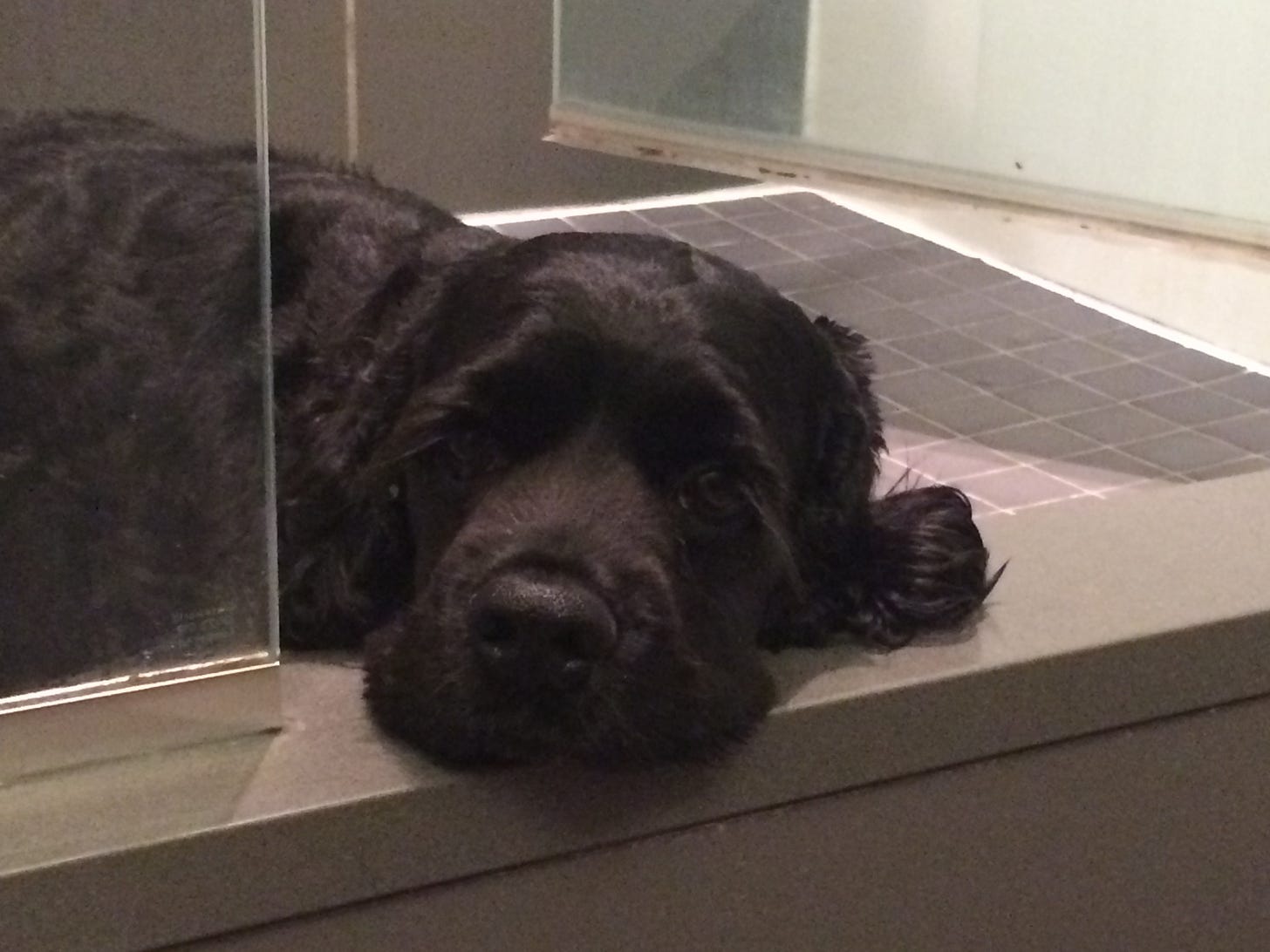 Woodrow would sign up for the newsletter if he could, but alas, he'll have to remain content with just aggressively lapping up all the shower water every time the shower runs, because dogs are weirdos.

You, as a human, can make better choices. You can drink water straight from the shower head, like a civilized person.
Sign up now so you don't miss the first issue.
I'm not your boss, but if I were, I'd ask you to tell some friends!